Welcome to my new Website. I'm so glad you're here! Please look around and tell me what you think.
To continue in our landscapes of memories, I thought I'd discuss, particularly, the draw of the mountains. At least for the Lees Troops!
Mountains hold surprises! They can be dressed in forests, thick foliage, broad leaves and fronds that change color with the seasons. That forest can be filled with the scent of ponderosa pines and fir trees, earth damp with decaying leaves, roots and rocks popping up along the trail.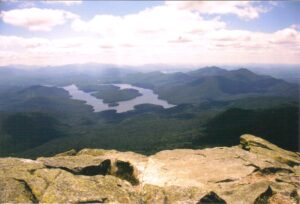 It's the unique views achieved at the top of our mountain climbs that keep us going on arduous trails, like this one in the Adirondacks of New York state.
Even when the children were young, we'd hike to see what the mountain held for us. Of course, it took much longer back then, and we didn't go as far.
Waterfalls are another beautiful surprise to find on a mountain hike.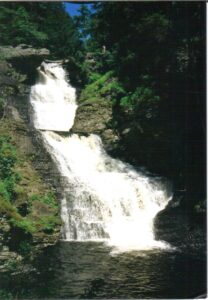 Tall or small, waterfalls are always a welcome sight for us, like this one in Pennsylvania.
A mountain hike out west in the United States can offer some awesome views of canyons. Black Canyon Of The Gunnison National Park in Colorado can be hiked from on top of the canyon or below. We wished we had had more time to spend at the national park. This allows us to come back and hike some more.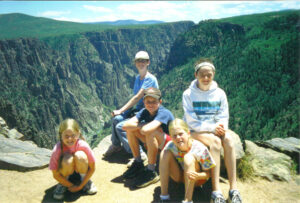 The landscape is dramatic in the western part of the U.S. Yosemite National Park offers many landscapes and a diversity of trails to valleys and views as you can see from my featured image.  
With various climates out west, mountain views can be quite unique as this view from atop Pikes Peak in Colorado shows.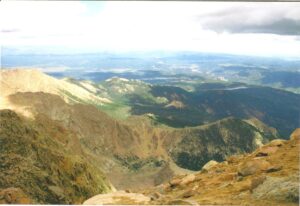 And yes, you can find some stunning waterfalls out west as well.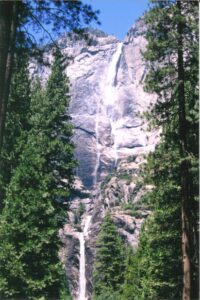 But about those surprises in the mountains I talked about at the beginning of this post. The most unique one we have found was on the tundra, it's called. Craggy rocks can top some mountains. It's as if the mountains grew too tall for their trees. You can hike above the tree line, you know.
In the Colorado Rockies, these craggy-topped mountains can be dressed in snow. Yes! Even in summer. I mean, who gets to make snowballs in shorts, t-shirts, and sneakers?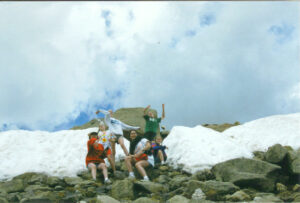 It's always worth the hike into the mountains. To peek out of the windows through the forests for views of the valleys beyond. To climb to the peak of the mountain and feel like you're on top of the world.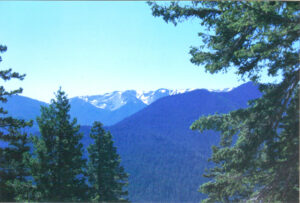 Thanks so much for reading Camping with Five Kids here at my new website! Have you been to the mountains for family vacations? What do you enjoy most about forests and mountains? Have you found any surprises on your hikes wherever you are? There are no wrong answers here. 
As restrictions lessen and nature calls to us, we are ready to embrace our wanderlust once again. We want to visit the state and national parks to hike, to explore, and to cool off in the fresh mountain water. How about you? Happy summer!