Published fiction, non-fiction, and memoir writer and poet Victoria Marie Lees has offered writing workshops at local assisted living facilities, libraries, teen writers' groups, as well as adult writing groups before the pandemic. Now she's offering them again.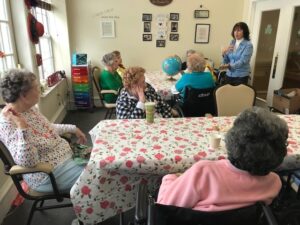 You can reach out to Victoria Marie by email at authorvmlees@victoriamarielees.com or through the form on her contact page for more information or to schedule a workshop.
Victoria facilitates hour-long, personalized workshops for beginner through intermediate writers. Zoom meetings are available as are in-person meetings for the Pocono area of Pennsylvania.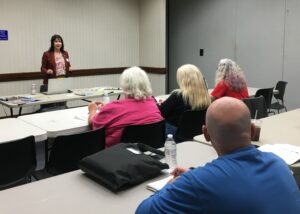 Fiction and Memoir Topics include:
Characterization, plot techniques, dialogue, scenes, backstory
Poetry Topics include:
Imagery, figures of speech, meter and rhyme, types of poetry.
The following FREE workshops will be offered at:
Maple Shade Library
200 Stiles Ave.
Maple Shade, NJ 08052
856-779-9767
I encourage participants to bring any works-in-progress to ask specific questions. I wish to help you with your stories or poetry. Hope to see you all there. Stay well!
Revision: The Questions to Ask – 10-19-23 at 6-7:30 p.m. I will offer participants a framework to help them revise their fiction or memoir. Register here: https://www.bcls.lib.nj.us/events/6269
On Saturday, October 21, 2023, I will be presenting a free workshop on Short Story Writing for the Pocono Liars' Club at the Eastern Monroe Public Library in Stroudsburg, Pennsylvania.
The 5 Elements of a Short Story: In this workshop, participants will learn what the five elements are to a short story and how to use them with tight word counts. This is an interactive presentation. Participants will brainstorm these five elements, and we will discuss how to fine-tune them in story.
Hughes Main Library of Eastern Monroe Public Library
1002 North 9th Street
Stroudsburg, PA 18360
570-421-0800
[Library located at the corner of Route 611 (611 is 9th St.) and Chipperfield Drive, Stroudsburg] Register for this free workshop here: https://www.eventbrite.com/e/2023-pocono-liars-writers-workshop-tickets-689500092337?fbclid=IwAR2WdwseKQgNDkZqMujEJiZqIDZH1gQ4OZyY_nmZvQCTGEvG3Bbb6cnTCLk
The last Writing Workshop will be at the Maple Shade Library in New Jersey –
The Power of Poetry – 11-9-23 at 6-7:30 p.m. I will discuss types of poetry and how to make poetry felt through the senses. Register here: https://www.bcls.lib.nj.us/events/6270