Albert Camus is right that many essays and stories are used to "keep civilization from destroying itself." Documenting past atrocities is important to keep civilization from repeating the same mistakes. I think science fiction, fantasy, and horror genres can depict the downfall of civilization, too, by showing what would happen if mankind became too aggressive or too obsessive or too cruel.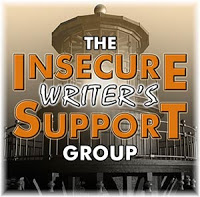 By the same token, Flannery O'Conner and many writers "write to discover what [they] know." Of course the writers then need to revise what they have written to be sure they make a point.
I feel F. Scott Fitzgerald sums up the question of why we write what we write best:
"You don't write because you want to say something; you write because you've got something to say."
I would like to add to his quote:
That "something" you have to say, needs to matter to the world—both the real world and the world of your story.
Why do I write what I write? I like to create stories to give people courage; courage to stand up for themselves, courage to attempt something difficult, and courage to finally believe in themselves. The theme of courage can be demonstrated in any genre, fiction or nonfiction.
To show courage through story, fiction or memoir, a writer needs to offer readers a fully fleshed out character. Someone the reader can connect to and care about. In my YA fiction, the protagonist is always the underdog, the one who needs to believe in himself enough to stand up to a bully or accept a new situation she can't change. My protagonists need to accept the challenges that come with every new situation. They need to come to grips with their past to be able to live their present.
In my college memoir, Victoria needs to accept the challenges she can't change; waiting to begin college until after having a family, and find the courage needed to face a classroom filled with students half her age and deal with her own struggles to learn. She needs to stand up for herself, both in the classroom and at the college, day after day, year after year, until she receives her degree.
With a courage theme, I'm still trying to come up with a title for my college memoir. Would you kindly offer your input on these two suggestions? They state what the story's about, but I think they're too long. Any suggestions to tighten them up?
Power to Believe in Yourself: One Mother's Journey Through College
Or
The Power to Believe: From Community College to the Ivy League – [The Story Behind] A Mother's Journey
Thank you for any assistance you may offer on the title of my college memoir. I'll be interested to see how you've tackled this month's question. It's great having a topic to share our thoughts on each month. I am extremely thankful for all of you for being my sounding board and advisors in this writing and publishing journey.
Thanks so much for visiting! Please follow Adventures in Writing if you haven't already and connect with me online. Leave your blog link in your comment so I can be sure to do the same for you.
This post was written for the Insecure Writer's Support Group. We post on the first Wednesday of every month. To join us, or learn more about the group, click HERE.