Visiting the Cape May County Park and Zoo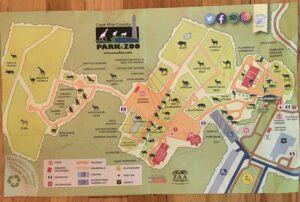 Oh, I enjoy visiting the zoo. How about you? I like watching the wild animals frolic and play, calling to each other, throwing dirt, climbing trees, wrestling. It reminds me of raising my five kids. I can't say my life was ever calm. Unless it was in the middle of a good night, when everyone—but me—slept. But back to the zoo story.
We took two of our adult daughters and some grandchildren to the Cape May County Park and Zoo in New Jersey. Shaded boardwalks. Animals in habitat-like settings. Lions and tigers and bears and giraffes and ostriches and emus and wallabies and zebras and… What an amazing free zoo!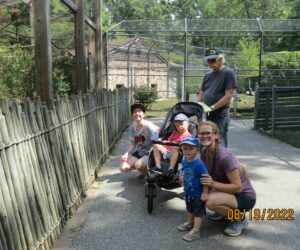 The key word here is "free." The Cape May County Park and Zoo is free to visit. Yes, it takes donations, if you'd like. We donated money. This zoo is open every day except Christmas. The grounds are well maintained with gardens and trees. The park also offers playgrounds and a few rides; picnic pavilions and trails. Savanna Gardens and the Safari Café offer snacks and meals.
The zoo has "Animal Encounters" and birthday parties; summer camp and "Junior Zookeeper Days"; "Craft with Critters" and "Littlest Explorers Classes." Some programs you schedule and pay for.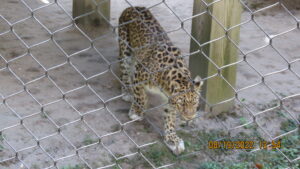 If you are visiting the southern New Jersey shore, this shady, cool, free zoo and park is a great change of pace from the hot, sandy beach and blazing sun. The animal habitats are open and spacious for the most part. We watched giraffes and zebras roam the grass and tree lands. The lions, leopards, and cheetahs had their own turf, away from prey—including humans. Signs and fact boards offer the viewer more information about the animals.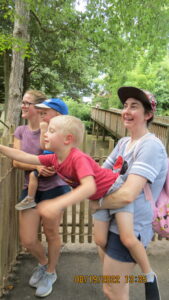 I'm not sure who had more fun. Me or the kids!
Our one-year-old grandson liked the "Birdies!" We found out our "wing span."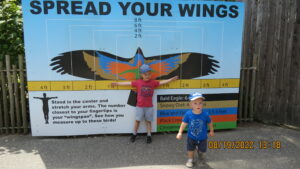 We debated how to pronounce scimitar-horned oryx and decided we wouldn't want to ride one for fear of getting pierced by its horns.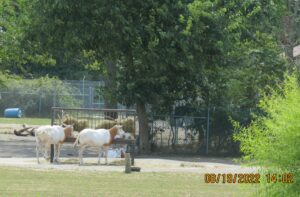 Cape May's Zoo is part of the Association of Zoos and Aquariums and the Zoological Association of America. The standards are high in these nonprofit institutions. "Fewer than 10% of the approximately 2,800 animal exhibitors licensed by the United States Department of Agriculture are AZA accredited. Cape May Zoo helps manage populations of "Threatened" or "Endangered" wildlife through breeding plans. [from Zoo brochure]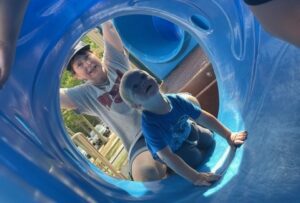 The Cape May County Park and Zoo in New Jersey is a great family place to visit. You could end your adventure with a trip to the playground, like we did.
Thanks so much for reading Camping with Five Kids. Please stop by again! Till then, enjoy life's adventures.